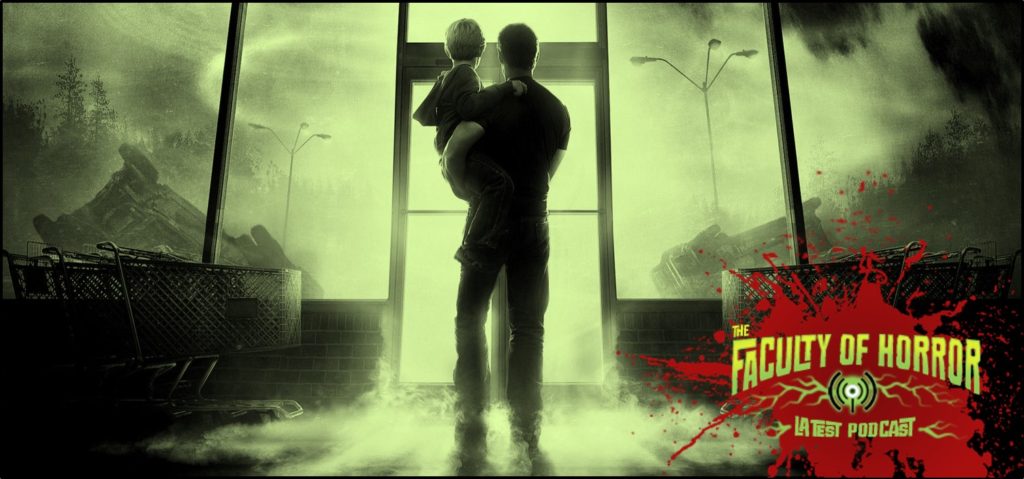 Is it the apocalypse or just the start of a new era? Can it be both? Andrea and Alex delve into everything from the military to existentialism, brought to life by Frank Darabont's controversial adaptation of Stephen King's novella. 
Class of 2019 T-shirts are available now at Twisted Ts! 
Salem Horror Fest – Tickets to our live show on October 5th are on sale now!
The Fack Dispatch – Subscribe to our BRAND NEW monthly newsletter!
REQUIRED READING
The Mist. Dir. Frank Darabont, 2007. .
EXTRA CREDIT
A Brief History of the End of the World M.R. Carey's analysis of the apocalypse genre in literature. 
The Philosophy of "Optimistic Nihilism," Or How to Find Purpose in a Meaningless Universe Open Culture's helpful video describing how contextualize the end of the world in a healthy, productive way. 
Making Sense of "The Weird and the Eerie" A primer on academic Mark Fisher and his works.
LISTEN
Right click or option-click here and choose "Save Target As
Podcast: Play in new window | Download