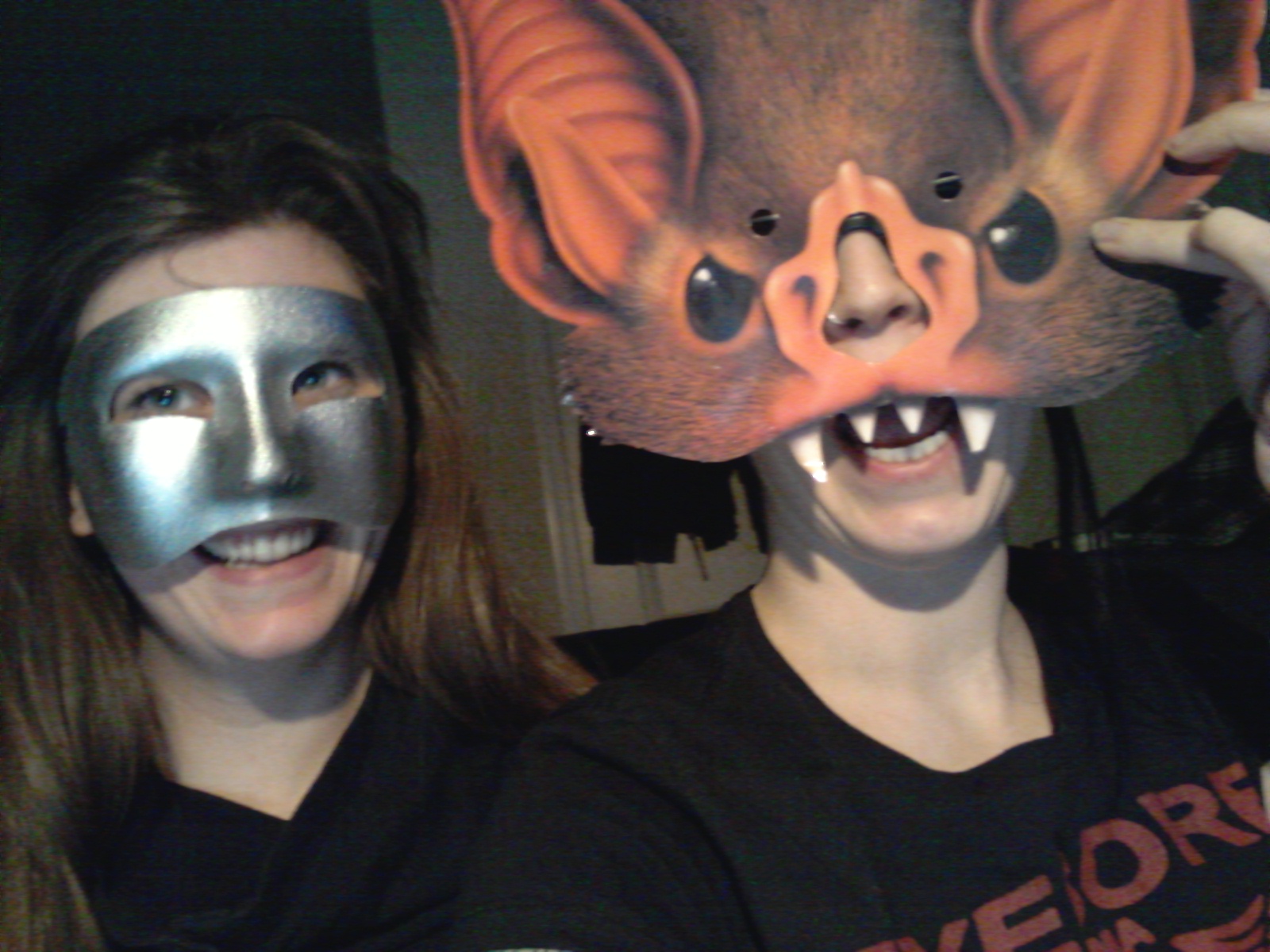 Tackling all things horror with a slash of analysis and research, horror journalists and occasional academics Andrea Subissati and Alexandra West are your hosts for brain-plumping discussions on all things that go bump in the night.
Produced independently in Toronto, Ontario The Faculty of Horror is your best source for classic and contemporary horror film discussions that will haunt the libraries of your mind!
Subscribe to The Faculty of Horror through iTunes, Spotify, Stitcher or via RSS.
Join our newsletter for more Faculty of Horror delivered straight to your inbox.
Follow us on Facebook and Twitter, and join in the discussion on our official subreddit!
Andrea Subissati (Co-host)
In 2010, Andrea's masters thesis on the social impact of zombie cinema was published under the title When There's No More Room In Hell: The Sociology of the Living Dead. Since then, she has been published in The Undead and Theology (2012), The Canadian Horror Film: Terror of the Soul (2015) and Yuletide Terror: Christmas Horror on Film and Television (2017). She joined the staff of Rue Morgue magazine in 2014 and became Executive Editor in 2017. In addition to writing, Andrea has appeared on the TV horror documentary Why Horror? (2014) and is co-founder of the Toronto-based horror lecture series The Black Museum.
Follow her on Twitter, Facebook and Instagram.
Alexandra West
(Co-host)
Alex's work has appeared in The Toronto Star, Rue Morgue, Famous Monsters of Filmland, and Shock Till You Drop. Her writing has also been published in The Supernatural Cinema of Guillermo del Toro: Critical Essays, Art of the Title and Offscreen Film Journal. She has lectured on theatre and film in schools in Ontario, Québec and Cambridge, Massachusetts, including two lectures as part of The Black Museum lecture series: "Ghosts in the Machine: The Evolution of Found Footage Horror" (2013) and "Quelle Horreur: The Films of New French Extremity" (2014). Her books Films of New French Extremity: Visceral Horror and National Identity (2016), and The 1990s Teen Horror Cycle: Final Girls and New Hollywood Formula (2018) are available via McFarland.
You can find her on Twitter.
Allen Johnston (Editor)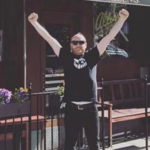 Allen Johnston is a Glasgow-based podcaster and the co-host of Diminishing Returns: the podcast about prequels, sequels, spin-offs and reboots, alongside comedian Chris Scott. A former musician (My Legendary Girlfriend and Dot to Dot) and retired roadie, Allen has toured internationally with some of Scotland's most notable bands. He now teaches sound production at college Glasgow. A keen record collector and horror fan, he has an almost complete collection of Stephen King hardbacks.
Kyle Fulton (Web tech)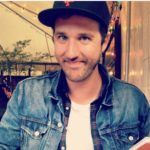 Kyle is a podcast producer based out of Toronto. Over the last four years, he has worked with a number of organizations to launch podcasts including the Toronto International Film Festival (TIFF), Boosie Fade, and Oxford University Press. His work has received several accolades, including Now Magazine's 2017 Reader's Choice Award for Best Podcast in Toronto, and Apple's Best Podcasts of 2018 list. He is also the owner and operator of Left of the Dial Studios, a podcast studio in Toronto's west end.