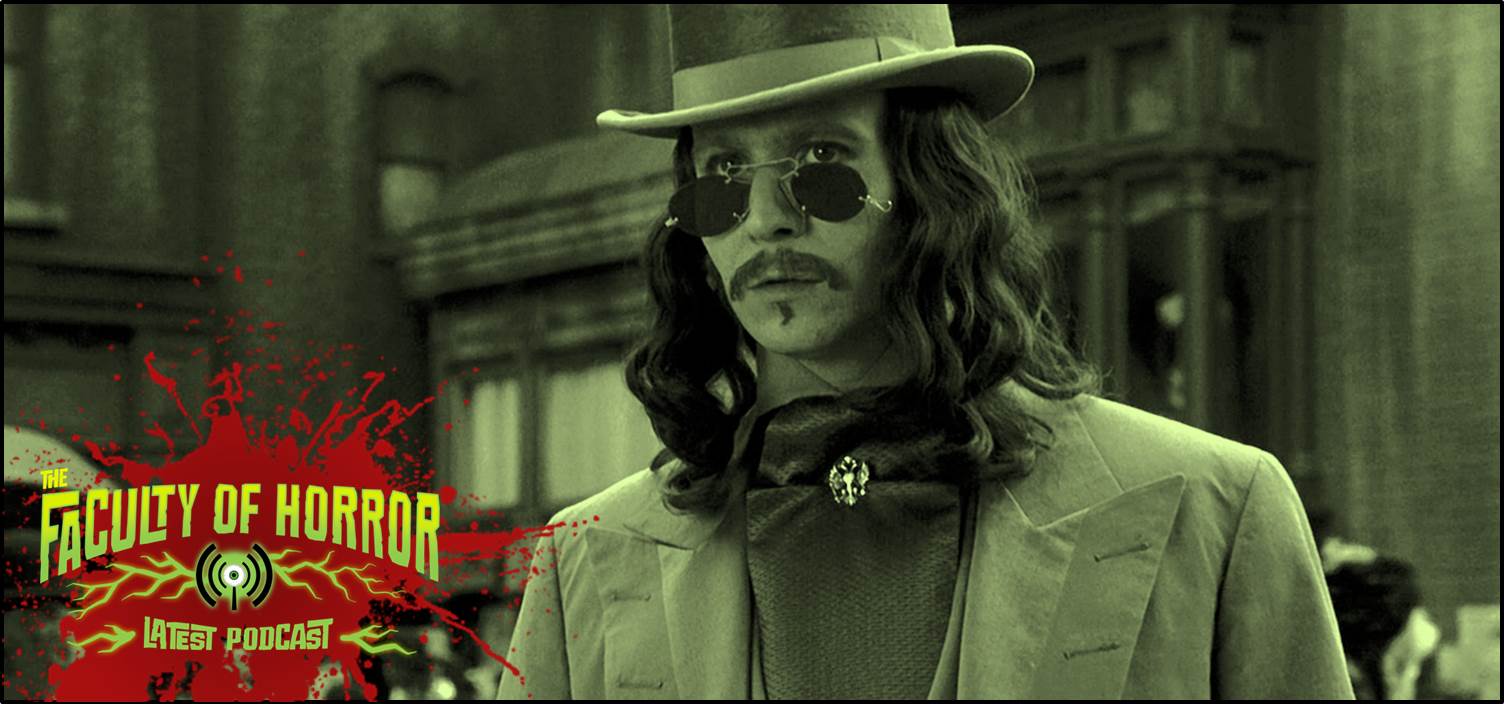 Bust out your corsets and button up your pinafores because we're going back to the 19th century… by way of the 1990s. In this episode, Alex and Andrea examine conflicting authorial intentions, monsters and their makers and what happens when love won't stay dead.
REQUIRED READING
Bram Stoker's Dracula. Dir Francis Ford Coppola, 1992.
Mary Shelley's Frankenstein. Dir Kenneth Branagh, 1994.
Dracula Making-Of Documentary (Parts 1, 2 and 3) – Everything you could want to know (and more) about the making of Dracula.
De Niro Meets Frankenstein
– Kenneth Branagh, in character as Victor Frankenstein (or so we think), interviews Robert De Niro about his career and approach to playing the iconic monster.
THE BATCAVE
– Andrea's new YouTube channel is alive… ALIVE!
BLOOD IN FOUR COLOURS book giveaway
– Comment on our blog with your favorite horror movies based on comic books, and you'll be entered to win one of 3 copies of Rue Morgue's BLOOD IN FOUR COLOURS!
COURSE NOTES
Podcast: Play in new window | Download