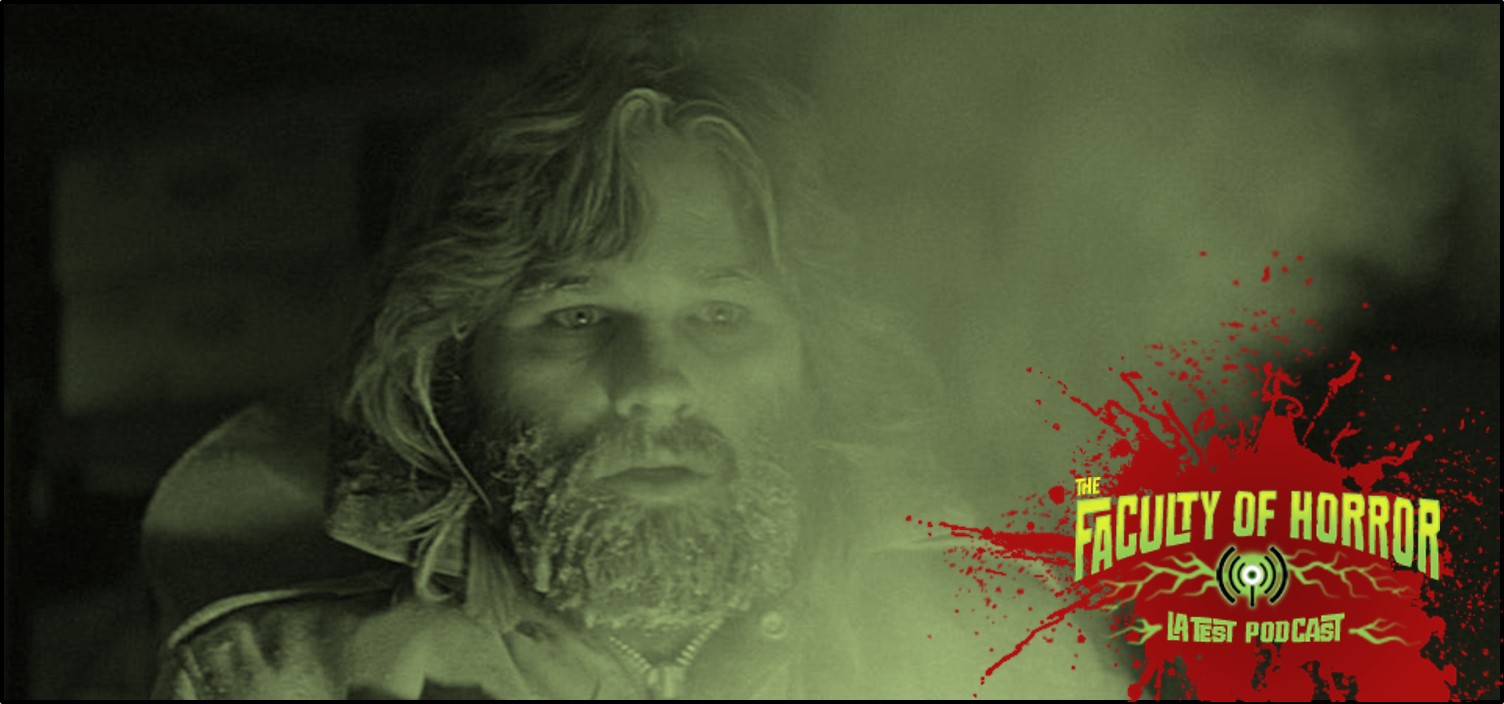 John Carpenter's terrifying cult classic stands the test of time in many regards – from the practical effects, to the performances to the storytelling, there's little about the film that doesn't work. Andrea and Alex tackle the film and its stances on leadership, paranoia, the notion of discovery, and more over a bottle of Jim Beam.
REQUIRED READING
The Thing. Dir. John Carpenter, 1982.
Horror Noire: Blacks in American Horror Films from the 1890s to Present by Robin R. Means Coleman. An in-depth look at Black culture and representation through the lens of horror films.
Aids as Monster in Science Fiction by Edward Guerrero.
Filmnoia, or How Fear Permeated Cinema. George Wead's history of perception and paranoia in North American films.
You Must Remember This podcast – the Blacklist series.
The Thing: Infection at Outpost 31 board game. Can you survive the infection?
Podcast: Play in new window | Download