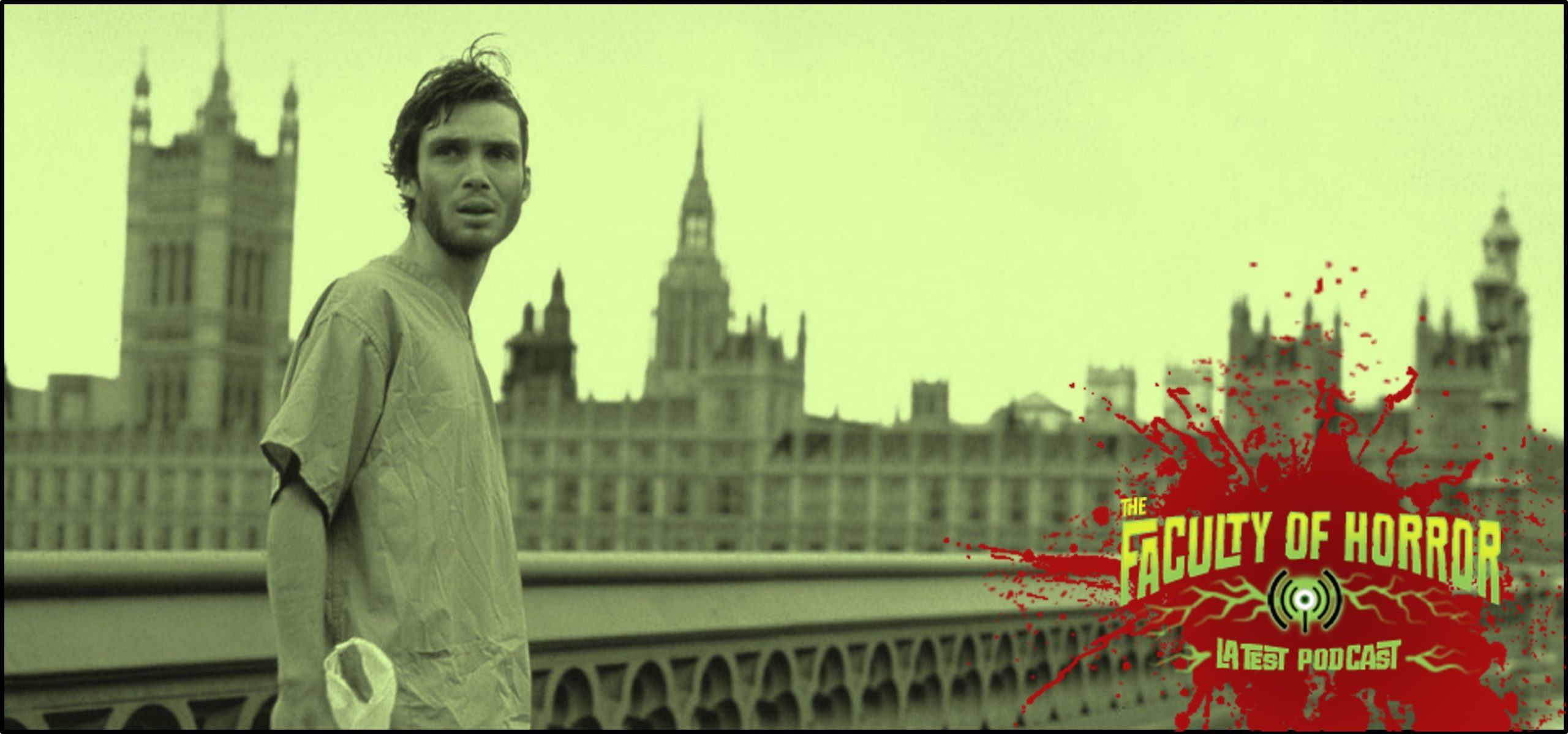 Andrea and Alex cross the pond to revisit Danny Boyle's post-apocalyptic film that brought the zombie genre back to (un)life. From virology to bodily autonomy to Brexit, there's a lot to chew on. 
Toronto Live Show
! Come see us at The Garrison in Toronto on December 7 to celebrate our 10 year anniversary. Tickets are PWYC with all proceeds going to
Sistering
.
REQUIRED READING
28 Days Later. Dir. Danny Boyle, 2002. 
EXTRA CREDIT
LISTEN
Right click or option-click here and choose "Save Target As"
Podcast: Play in new window | Download
Podcast (podcast-back-up): Play in new window | Download