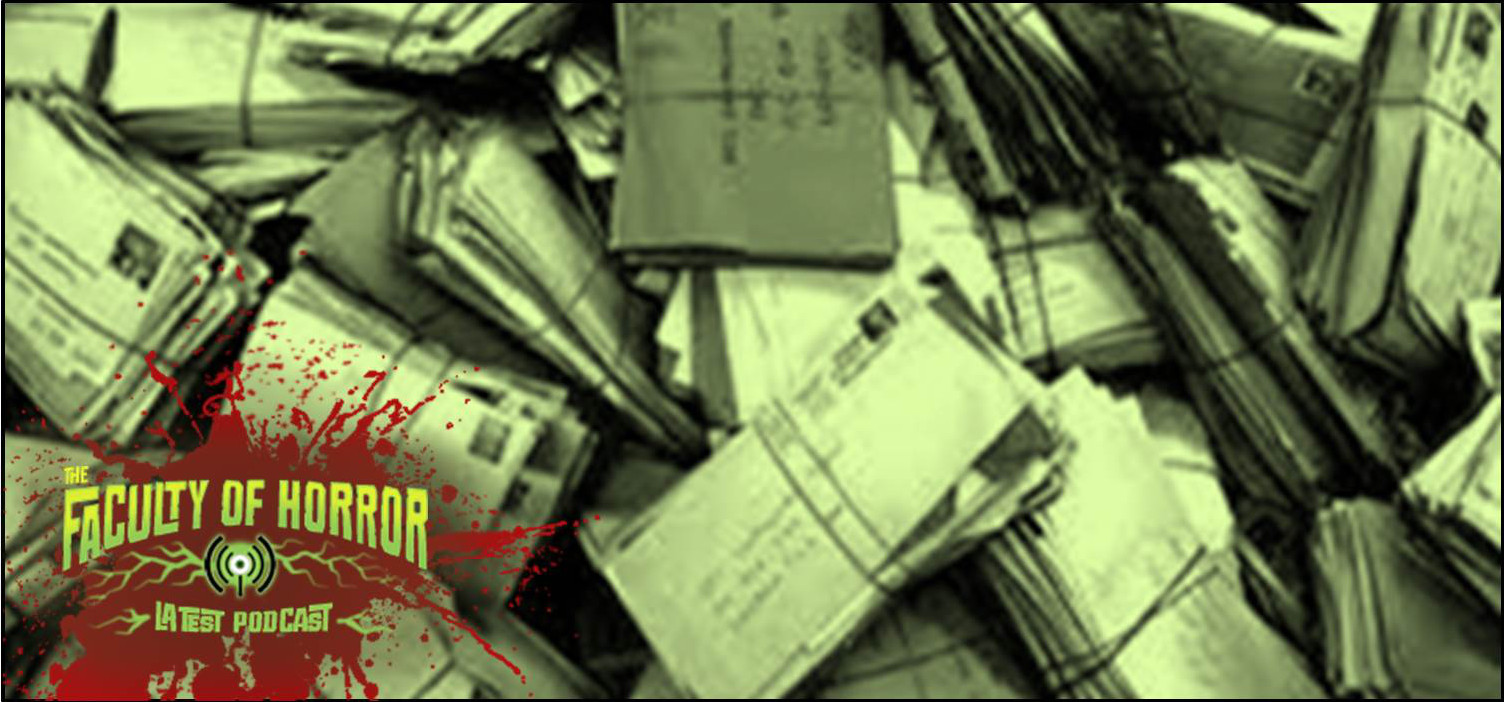 Andrea and Alex dive back into the virtual mailbag to reassess everything covered in 2015, from the highs to the lows and everything in between.
Films of the New French Extremity: Visceral Horror and National Identity. Alex's book is now available for pre-order!
The Neo-Gothic Horror of James Wan. Alex's piece on horror impresario James Wan.
Split Lip. Sam Costello's anthology of short horror comics – we recommend!
The Canadian Horror Film: Terror of the Soul. Many great essays on Canuck horror, including Andrea's chapter on Pontypool.
The Whorer: Episode 81. The Whorer podcast had a slightly different reading of Clive Barker's Hellraiser films.
Based on True Case Files: Ed and Lorraine Warren in Film. Alex's overview of Ed and Lorraine Warren's life on film.
Remembering Notorious British TV Shocker, Ghostwatch. Alex's article on the prolific BBC production.
I, Tituba, Black Witch of Salem. A recommendation from a listener for another perspective on Arthur Miller's character from The Crucible.
COURSE NOTES
Podcast: Play in new window | Download