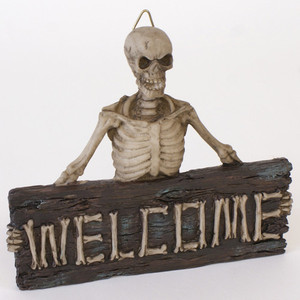 We are pleased to greet you at the new permanent resting place of the horrored halls of academia.
Back when we started in December 2012, The Faculty of Horror podcast was a fun little idea that would allow the two of us to hang out, nerd out and drink wine on a regular basis. To our continuing surprise and delight, our listeners write in and engage with us, and we wanted a shiny new website to help us interact. Our Facebook and Twitter pages are still active so you can always reach us there, but we're  thrilled to launch of this website in the hope of carving our own little corner of the internet as a safe space for all horror enthusiasts and academics who love to overthink horror movies as we do.
Here you will find all our episodes for streaming, subscription and discussion. We've also included a reference library of sorts – there are links to some of the larger essays, clips and articles cited in our episode descriptions as "extra credit". We will continue to add to this list to ensure it's as comprehensive as can be so that you get the most out of our discussions.
Finally, and most importantly, it's a website for you! We love when you communicate with us and let us know about your horror talk radio dreams and desires. Did you open a Lament Configuration? Have you recently taken part in a Haitian Voodoo ritual and now your dog is looking at you funny? Be it episode feedback or real life problems, we're here to help! Like the Ghostbusters… but in more of a theoretical way.
Again, welcome to our new home. We're excited to share it with you and continue to engage with our valued listeners!