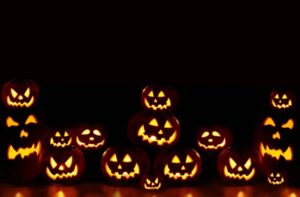 Alright, it's mid-October. Are you tired yet? Thought not. Onwards!
October 16: Scream 2 (1997). Scream is a classic, but Scream 2 is a classic sequel. The original dynamics of my favourite Scooby gang (Sidney, Gale and Dewey) are at play and Wes Craven's direction easily guides their story forward for a fun and violent late 90s romp. Also, Courteney Cox deserves all the praise for rocking those chunky highlights with minimal embarrassment.
October 17: The Omen (1976). It's all for you Damien! Watch adults get whipped up into a tizzy over the son of the Devil that ends with one of cinema's most chilling endings.
October 18: The Eyes of My Mother (2016) I want to talk about this movie to EVERYONE! But the less you know going into it, the better. So all I will say is, give it a watch.
October 19: I Am Not a Serial Killer (2016) Another recent film I'm shocked I haven't heard more people talk about. I Am Not a Serial Killer is beautiful, gruesomely nostalgic and chilling, highly recommended. Again, the less you know going in – the better.
October 20: The Hills Have Eyes (2006) I prefer Aja's remake for its visceral, unflinching violence that escalates in every screen. Aja and his team created images that are still seared in my brain.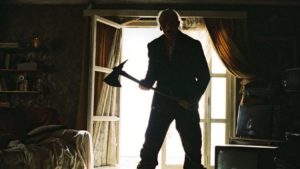 October 21: The Strangers (2008) Quiet terror perfected, crush on Scott Speedman confirmed.
October 22: Garth Marenghi's Darkplace (2004) A Faculty of Horror listener turned me on to this series (thanks Allen!) and since it's all on YouTube you don't have an excuse not to watch this joyfully bonkers cult-British series.
October 23: The House on Haunted Hill (1959) Speaking of joyfully bonkers, have you accepted our Lord and Saviour Vincent Price?
October 24: Under the Shadow (2016) I wanted desperately to love The Babadook, thankfully there's Under the Shadow which is everything I wanted for my parent/child terror dynamic.
October 25: Cat People (1942) Classics are classics for a reason. Jacques Tourneur's film holds up with elements of campy horror and female psychological dread. The film has gone on to influence a litter of other films because of its beautiful and stylistic simplicity. If you're interested, here's a longer piece I wrote about the film.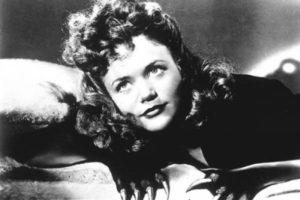 October 26: The Fog (1980) The film responsible for my lifelong dream of owning a lighthouse.
October 27: Prevenge (2016) Part horror comedy, part gore-stravaganza, part meditation on impending motherhood, all awesome.
October 28: Orphan (2009). One of the great contemporary camp classics held up with great performances all around.
October 29: Beware the Slenderman (2016). Sorry, were we having too much fun? Check out HBO's documentary which examines the sociology of internet phenomenons and a chilling true crime case.
October 30: Black Swan (2010). I love Vincent Cassel. It also captures the competitive mania that artistic communities can breed with horrific accuracy.
October 31: Halloween 3: Season of the Witch (1982). Happy, happy Halloween, Halloween, Halloween. Happy, happy Halloween, Halloween, Halloween, SILVER SHAMROCK!