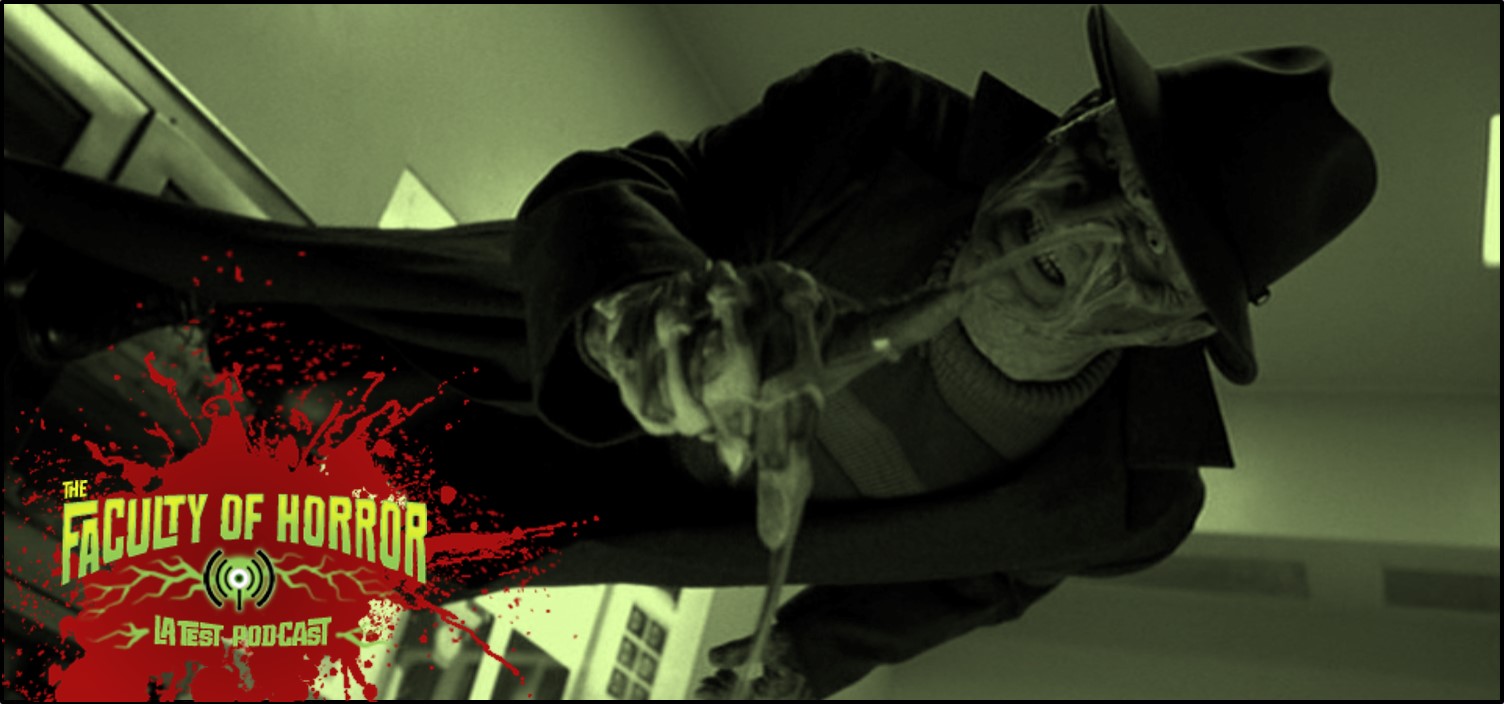 Andrea and Alex hit the hay one last time to discuss how Freddy became a marketing legend, a cultural sensation and an arbiter of taste. Transitioning from installments in the late '80s to the '90s to the early aughts, Freddy illustrates how slashers have evolved (or devolved) to become cultural icons.
REQUIRED READING
A Nightmare on Elm Street: The Dream Master. Dir. Renny Harlin, 1988.
A Nightmare on Elm Street:The Dream Child. Dir. Stephen Hopkins, 1989.
Freddy's Dead: The Final Nightmare. Dir. Rachel Talalay, 1991.
Wes Craven's New Nightmare. Dir. Wes Craven, 1994.
Freddy vs Jason. Dir. Ronny Yu, 2013.
EXTRA CREDIT
Never Sleep Again: The Elm Street Legacy. The four hour documentary that delves into the nooks and crannies of the Elm Street franchise.
How MTV changed the world with its industry of cool. A look at MTV from it's birth to the height of its popularity.
Welcome to His 'Nightmare': How Freddy Krueger Became a Pop Icon. Rolling Stone examines how Freddy went from child murderer to teen sensation.
Slash of the Titans: The Road to Freddy vs Jason. Dustin McNeill's exhaustive look at the production history and scripts that led to Freddy vs Jason.
Hockey Masks, Machetes and Razor Fingers: The Writers Behind 'Freddy Vs. Jason' Tell All! Trace Thurman's interview with Freddy vs Jason screenwriters Mark Swift and Damian Shannon.
Bloody Disgusting. Larry Zerner explains the messy Friday the 13th lawsuit.
MTV's Freddy Krueger Hour clips. All the MTV segments featuring Freddy Krueger promoting NoES 4.
Metacinema: A Modern Necessity. A guide and explanation of "metacinema" from its beginnings.
The Postmodern Condition: A Report on Knowledge. Lyotard's critique of cultural metanarratives.
The Bogeyman of Your Nightmares: Freddy Krueger's Folkloric Roots. A cultural history of figures like Freddy, and how the original and remake compare.
LISTEN
Right click or option-click here and choose "Save Target As…" to download the mp3.
Podcast: Play in new window | Download