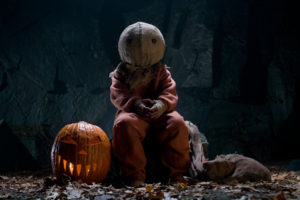 Hi gang! I'll be kicking off the list taking the first 16 days of October with a curated day-by-day breakdown and Andrea will follow up with her list for the second half of the month shortly.
My list is focused on horror films that veer more towards fun and that evoke an autumnal sense of terror in me (hence films like Black Christmas, The Thing and Inside are saved for winter). I hope you enjoy this list, I can't wait to read Andrea's and please comment with what your favourite Halloween movies are. Enjoy… if you DARE!
October 1: Prom Night (1980), starting things off nice and breezy with this early slasher featuring Scream Queen Jamie Lee Curtis. Prom Night takes a lot of now infamous slasher tropes and blends them nicely together for an entertaining thriller-chiller that takes itself about as seriously as that dance sequence.
October 2: Wake Wood (2009), slightly off the beaten track of contemporary horror films, Wake Wood provides an interesting analogue to the classic Pet Sematary while adding another film to the list of great British folk horror.
October 3: The Dead Zone (1983), terrified of the upcoming American presidential election? So are we! Now is the time to revisit Cronenberg's under-appreciated classic meditation on life, love and liberty.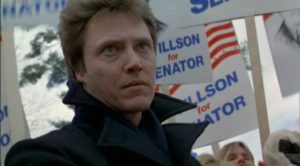 October 4: The Silence of the Lambs (1991), a rare horror classic that swept the Oscars! Sit back, relax and remember a time when Anthony Hopkins tried to act in films rather than just show up in them.
October 5: Halloween: The Curse of Michael Myers (1995), I know I may be as alone on this one as Paul Rudd is in the actual film, but I love the silliness of it. It exemplifies everything horror audiences were getting tired of before Scream re-leveled the playing field rendering H6 a wacky, borderline parody.
October 6: Mr. Jones (2013), an underappreciated gem of a horror film which develops a really great mythology. And, if we're being honest, it's what I wish Blair Witch would have been like.
October 7: Ginger Snaps (2000), Ginger's first period coincides with a werewolf attack – womanhood ensues.
October 8: Pontypool (2008), Canadians win at horror again with Bruce MacDonald's nervy, claustrophobic and fresh take on the zombie apocalypse.
October 9: House of the Devil (2009), Ti West's debut and best to date in my opinion. The film offers the slowest of burns that leaves you with an unsettled feeling that lasts for days.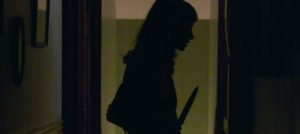 October 10: Pet Sematary II (1992), I went from saying this was my guilty pleasure to out and out loving it to the point where I currently wave my PS2 flag loud and proud. It's a terrific sequel that incorporates the original without becoming subservient to it.
October 11: Candyman (1992), adult and supernatural all at the same time. One of the best films about urban legends that manages to be academic and supernatural without losing elements of either.
October 12: Creep (2014), another underrated found footage gem, but this one situates the horror firmly in the real world.
October 13: Eyes Without a Face (1960), lyrical, beautiful and a great grandparent to the New French Extremity movement.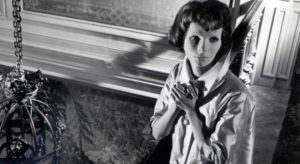 October 14: Blair Witch Project (1999), if there's something more autumnal than getting lost in the woods and being terrorized by a witch, I don't want to know about it.
October 15: The Loved Ones (2009), a near perfect balance of humour, terror and a pop song.
October 16: Trick 'r Treat (2007), I'm pretty sure it's illegal to not watch this movie in October.
**Bonus round: I add a sprinkling of all the Simpsons Treehouse of Horror episodes throughout the month**
HAPPY HALLOWEEN EVERYBODY!